We're more than six months into 2018, and we cannot believe that a year has passed already. We know, this  is something we say every year, but this 2018 seems to be going by in a flash (aside from January)!
Here at Ricemedia, our Digital PR department has never been busier, we've got some ace campaigns coming out left, right and centre. Elsewhere in the world of PR, retail brands will be hastley getting ready for their "Christmas  In July" press events, while the rest of us will be looking for what to talk about when the World Cup and Love Island finally finishes.
But let's take a step back and look over what happened in the PR industry this month!
PR is going football crazy
If there is one thing we love in the PR industry, it's an event we can all rally around (read: cling to) and the World Cup 2018 is no different. From the good, the bad and the damn right ugly* we've all gone a bit  mad for the beautiful game. But what's the harm, it only comes once every four years right?
Anyway, we had to give a shout out to one of the best PR stunts, which came courtesy of Energy Drink Carabao. They are looking to promote female football fans and how women can but just as interested in the game as their male counterparts (trust us, our Digital PR exec, Beth is super passionate). They are calling out on social media for female fans to share pictures of themselves with #WeAreFemaleFans. You can read more about it here.
*Here's looking at you Mastercard and your children's meal for every goal scored campaign

Buzzfeed has uncovered some dodgy goings-on by one American 'Marketing Agency'
Link building is hard. Digital PR is hard. If it wasn't then everyman and his dog would be gaining links on the BBC. But that's what make the hard work worth it; if you can get the converted link for your clients website, it's job done. For that day anyway.
However, for one content marketing agency in the USA, they made big promises to their clients and had a very sneaky way of making these dreams come true. Jayson DeMers is CEO of marketing company, AudienceBloom. He is also a contributor to some of the most prestigious business publications out there, such as Forbes and the Wall Street Journal. What DeMers forgot to disclose, is that when writing for these publications he was being paid to including links to his clients websites. And as we all know, paying for links is a big no-no in Google's eyes. Head here to read the full investigation report!
We headed to London for outREACH Conference 2018
Every year Digital PR and outreach specialists alike descend to London to see some great speakers and take part in the only conference that's 100% dedicated to the PR industry. We got to see some ace talks from Digital PR heavy weights, such as Lexi Mills and Stacey McNaught, and came back to Birmingham buzzing with fresh ideas and interesting takes on new ways to innovate Digital PR and Link Building for our clients. You can read more about it here.
Skittles lost their rainbow for pride
We all know Skittles are known for their 'taste the rainbow' motto. But the sweets have dropped their iconic multi coloured ascetic in favour of going all-white. After a successful campaign last year, where they 'dropped the rainbow' to show solidarity for Pride month, they repurposed the campaign for 2018. They wanted to highlight how there should only be one rainbow during pride month and it's proven to be a hit with consumers!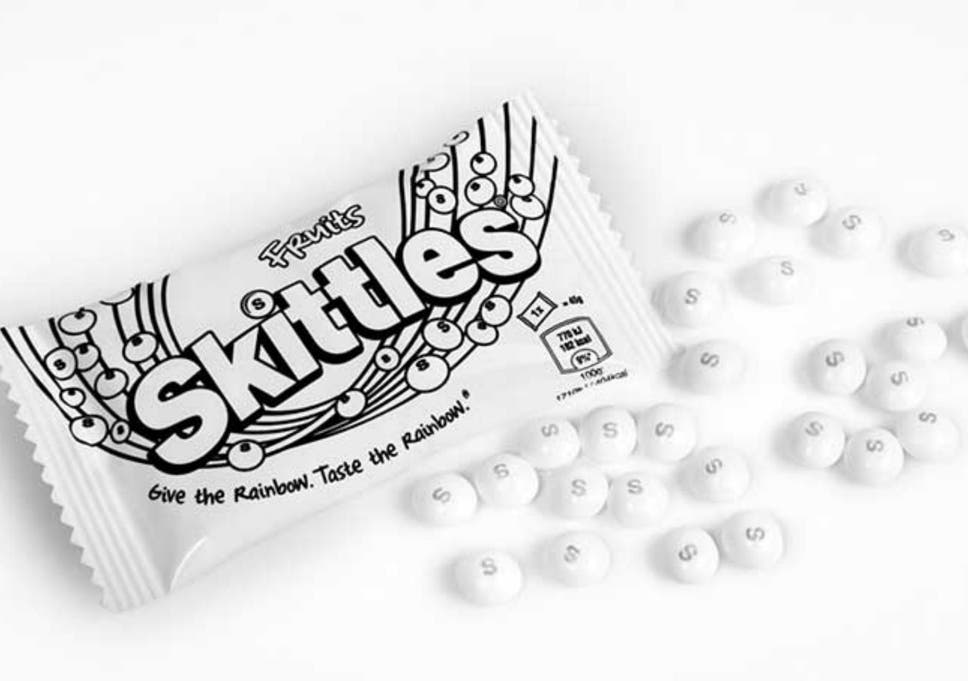 Is the traditional press release dead?
A new report was released from Mudrack and Zeno Group who surveyed more than 500 journalists around the world to find out what they really thought of PR's. There were some interesting results, here are some of the highlights:
41% of journalists from outside the US said they don't use press releases for story ideas

45%  of journalists from outside the US said their relationship with PR pros are mutually beneficial

43% of journalists from outside the US said they track how well their articles do on analytics
You can read the rest here!
So that finishes our monthly Digital PR roundup. If you'd like some advice regarding either your PR or link building strategies, then do not hesitate to get in touch with us – we're more than happy to help!
Check out our Digital Marketing Monthly Round-Up for June.