Hello and welcome to July's instalment of our Digital Marketing Monthly Round-Up! We're edging closer to Christmas (we're only four official Pay Days away, people!), and the UK is in the midst of a delightful (and exhausting) heatwave. July has been a fabulous month full of excitement – from England making it to the semi-finals in the 2018 World Cup, to the release of The Incredibles 2 and Mama Mia: Here We Go Again and Love Island *finally* coming to an end, it's been a roller coaster! As per usual, July was a busy month full of change for Ricemedia – we said farewell as our Head of Technical SEO, Michelle began her maternity leave, and we welcomed two brand new team members to Ricemedia – Elliot and Simon. A lot has been happening in world – from PPC to SEO, Digital PR and Social Media Marketing, it's time to get comfy, grab a cuppa and find out what you missed in July!
1. SEO Tribunal released some great SEO stats
On July 18th SEO Tribunal released a fantastic SEO statistics graphic that looked at the history of search engines, Google Algorithms, local SEO, ranking factors and so much more. According to this infographic, there are 67K searches performed on Google every second, and nearly 39% of all global eCommerce traffic comes from search. Check it out here.
2. We noticed Google's SERPs were displaying a 'Research' section
On July 30th our Director of Search, Laura Hogan noticed that Google's SERPs on Desktop were displaying a 'Research' section at the bottom of the page. SEO professionals stated that they'd seen it on mobile, but this was the first time it had been displayed on desktop. Valentin Pletzer of BurdaForward suggested that it could be showing in-depth articles.
3. Google stated that they don't use Pogo Sticking as a ranking factor
Last month, Google's John Mueller has stated that the user behaviour known as pogo-sticking is not a signal when it comes to ranking search results. Incase you're wondering (we certainly were), pogo-sticking is when people quickly navigate back and forth between a number of pages in the SERPs, but luckily, it won't have any impact on your site's visibility or rankings! Check it out here.
4. We looked at how to embark on keyword research for Ecommerce category pages
In July, our resident SEO wizard David, took a look at how we should approach keyword research for eCommerce category pages. From the initial conception of the eCommerce category pages, to the keyword analysis and competitor analysis, you'll find everything you need to know in his handy blog! Check it out here.
5. Google Translate generated some ominous religious prophecies…
It's always fun when something on Google messes up, and boy did we have fun in July! Last month, Google Translate messed up. It was the worst of times and the best of times. Mashable reported, "After you open the tool, select Maori as the language you want Google to translate from, and type "dog" 16 times in the box for translation, this message will pop up:
"Doomsday Clock is three minutes at twelve We are experiencing characters and a dramatic developments in the world""
We tried it ourselves, and we were not disappointed. There were lots of interesting translations. You can find out about them here. But why was Google Translate spewing out all this nonsense? According to the experts, it's all down to machine learning. Maybe judgement day really is upon us…
6. Facebook turned a blind eye to Holocaust denial posts
This July, Mark Zuckerberg was criticised by Jewish groups and anti-racism organisations (and rightfully so) for suggesting Holocaust denial should be allowed on Facebook, as the content shared may have been 'unintentional'. Zuckerberg stated "I don't believe that our platform should take that down because I think there are things that different people get wrong. I don't think that they're intentionally getting it wrong … It's hard to impugn intent and to understand the intent." What's interesting is that Facebook's policy and definition of hate speech requires "violent or dehumanising speech, statements of inferiority, or calls for exclusion or segregation", which it says does not cover Holocaust denial. Find out more about it here.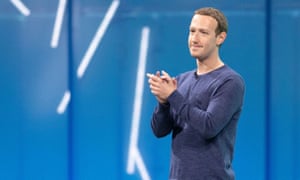 7. The revenue from Apple's App Store was nearly double Google Play's in the first half of 2018
Last month, a report from Sensor Tower stated that Apple's App Store overtook Google Play on revenue,  That's $22.6 billion in worldwide gross app revenue on the App Store versus $11.8 billion for Google Play – or, 1.9 times more spent on the App Store compared with what was spent on Google Play. Read about it here!
8. We looked at the best Digital PR campaigns of 2018 so far
Last month, our Digital PR expert, Beth, took a look at the best PR campaigns and stunts during the first half of 2018! From Greggs going gourmet to Deliveroo recreating Rachel's meat trifle from 'Friends', here's what you missed!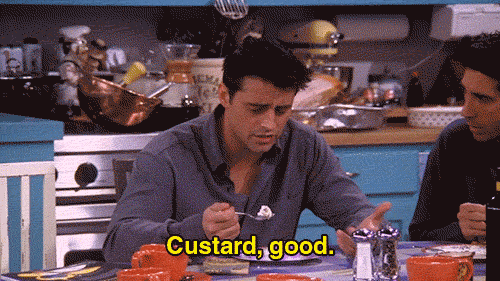 9. Emma's Diary faces hefty fines after selling new mums' data to the labour party
In July, it was reported that a company offering pregnant women and new parents health advice and gifts, is facing a hefty fine for illegally sharing more than a million people's personal data with the Labour Party. The UK's data watchdog intends to issue the owner of the Emma's Diary service a £140,000 penalty. According to the data watchdog, Lifecycle Marketing had sold user's data to use in the 2017 general election campaign, and didn't disclosing it was going to do this. Naturally, Emma's Diary disputes the claim.  You can find out more about it here.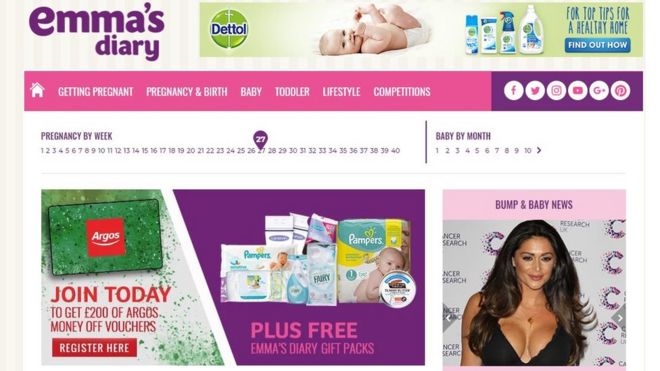 10. YouTube are starting to highlight breaking news and linking to news articles
According to Search Engine Journal, YouTube is going to implement several changes to how it displays news stories in the US. This is in a bid to make more authoritative sources readily accessible through their channel. They're taking a 'three-pronged' approach to this, with the following actions:
Providing more context on breaking news
Displaying more highlights of breaking news
Surfacing more local news stories.
Check it out here!