We've been hearing since March that Google are likely to update their Penguin algorithm, meaning one thing – it's time to get your backlinks in shape!
It's much better to be preventative and frequently review your backlinks (we do it every quarter for our clients), than to be hit by Penguin and have to remove a Manual Action from your site…. When Penguin hits, it hits hard..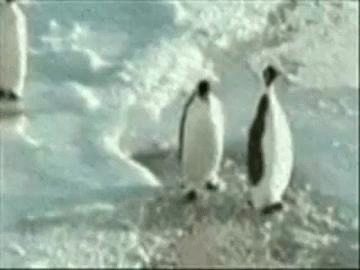 How Do You Check Your Backlinks?
Thankfully, there are many tools available which allow you to check your backlinks including Majestic, Link Research Tools and SEM Rush, however the most powerful backlink checker is free and available to any webmaster: Google Search Console.
Now I will say, no tool is perfect in showing you every single link to your site, therefore, where possible it's best to use a range of tools to get an inclusive picture.  We tend to use 3 to 4 different tools when we complete a backlink review, but if this isn't possible I suggest combining Search Console & Majestic data.
Finding Your Backlinks In Search Console
To find your backlinks within Search Console, simply log in, select Search Traffic > Links To Your Site.  
You'll then be shown, who links to your site, your most linked content, and anchor text that is used to link to you.  In this instance you want to look at who links to you site.  Select 'More' under this list and then 'Download This Table'.  You'll now be presented with a list of domains that contain links to your site.
Finding Your Backlinks In Majestic
Within Majestic, simply enter your website, select Root Domain from the dropdown as you want to see the links to your entire website, then Select the Ref Domains tab and set it to Order by Trust Flow and Descending.  You'll now have a list of all the sites who link to you with the highest quality sites first: your report will also export this way.
Combine Your Lists
No matter how many tools you've used to find your backlinks, you want to combine them all into one document so that you can easily review them: my preference is Google Sheets.
Install the Remove Duplicates Add-On (you'll thank me later!) and select your column of domains.  Now use the Remove Duplicates Add On. Your list will have now reduced and you'll only be left with one instance of each domain.  Now it's time to begin reviewing the quality.
How To Judge The Quality Of A Link
We've written before about judging the quality of a link, however there's six key elements to look out for:
Is it high quality?

Is the site relevant?

Has the site been recently updated?

Does the site fit with

Google's Quality Guidelines

?

Do you want your brand associated with the website?

Is it spammy or porn?
The quality of a site can easily be gained by using the Majestic Backlink Analyser Chrome Plugin.  This will tell you the Trust Flow (Quality) of any website and as a rule of thumb if it's below 10 the quality is low: however bear in mind the other five elements and use your initiative.
For example if you have a link on a spammy directory or article distribution site such as EZine Articles or JoeAnt, put it on your disavow list. These sites sometimes have a fairly high Trust Flow, however Google have been quite forthright in the past about how they view these links and long and short of it: not in a positive light.  Business directories such as Yell and Applegate are perfectly fine to have links from as they're high quality and well respected.
Manually check each site linking to you until you have a list of all the sites you deem to be low quality and would link to remove.
Creating A Disavow File
A Disavow File has to be uploaded as a .txt file, with each domain listed in the format domain:example.com
To simply add 'domain:' to the front of each of the domains you'd like to disavow, use the following formula in the cell to the right of your first domain:
=

"domain:"

&

B5
(B5 to be replaced with the cell of your first listed domain)
Drag the bottom right corner of the cell down your entire list and Hey Presto! Your list is ready.
Copy and paste your list into a .txt file; Notepad usually works well for this and save the file.  I suggest including the date in the file name.
Uploading A Disavow File
Uploading your disavow file is simple – you've done the hard part in compiling it!
Select Disavow Links

Choose File

Upload Your File

Select Submit
Google will acknowledge the submission and date of submission in a red box above.  It'll also tell you of any issues with your file.  If you're happy with the submission and there are no errors, select Done.
You've now successfully compiled and uploaded a Disavow File.  Well done!
Reviewing your backlinks is time and resource heavy, especially for larger sites with tens of thousands of links; however this is where we come in.  Contact our team today to find out how we can help you with your disavow.